The highest dedication & creative scientific research
WELCOME TO PRECISION MEDICAL
We are an international medical service, providing a full range of Stem Cell therapy procedures, Immune therapy of the oncological diseases and other innovative treatment technologies.
Get a free online doctor's consultation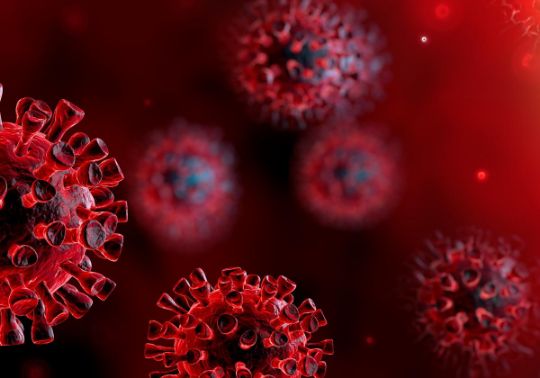 Post-CoViD-19 Rehab Programme. COPD treatment course.
DEVELOPED IN COLLABORATION WITH LEADING SPECIALISTS OF THE NATIONAL ACADEMY'S CELLULAR TECHNOLOGY INSTITUTE 
 Cell therapy for patients with coronavirus is approved by the Food and Drug Agency (FDA) of the United States, because after this therapy mortality from this disease is reduced and the formation of severe pulmonary fibrosis in the future is prevented. the same conclusions were made by scientists from Europe and Israel, which confirms the high efficiency of this technique in the treatment of coronavirus. Cell therapy improves the microenvironment of the lungs, inhibits the overstrain of the immune system, promotes tissue repair, protects lung cells, prevents pulmonary fibrosis and improves their work.

STEM CELL THERAPY
Adult mesenchymal stem cells (MSCs) are being used by our medical professionals in the fields of regenerative medicine and tissue engineering, to artificially reconstruct human tissue which has been previously damaged. Mesenchymal stem cells have the capacity to become any type of fully developed cell, which can contribute to replacing cartilage tissues or internal organs. With so many treatment options out there, you may be wondering what benefits choosing stem cell therapy provides. Overall, because stem cell therapy utilizes biologic material harvested directly from the patient's body, the general benefits include minimal risk, minimal recovery time and minimal worry.

Main Treatment Programs
In cooperation with the National Institute of Cell Engeneering
The specialists of the Precision Medical carry out 18 clinically proven protocols for the treatment of various diseases and are constantly working on the creation of new techniques. 
 The average number of stem cells required for successful treatment is 2 million cells per 1 kg of patient body weight. To get this number of active living cells, our team of cell engineers conducts an explantation (cultivation) procedure for up to 30 days in a GMP-certified laboratory at the National Academy of Sciences of Belarus.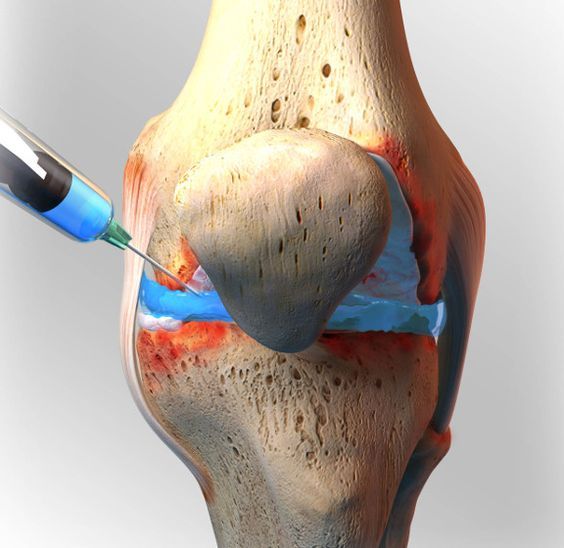 Osteo Arthritis
Arthrosis is a degenerative pathology that affects bone joints. The symptom that primarily characterizes the disease is pain, which may be accompanied by difficulties in movement and deformation. The most affected moving joints are the hips, knees and shoulders.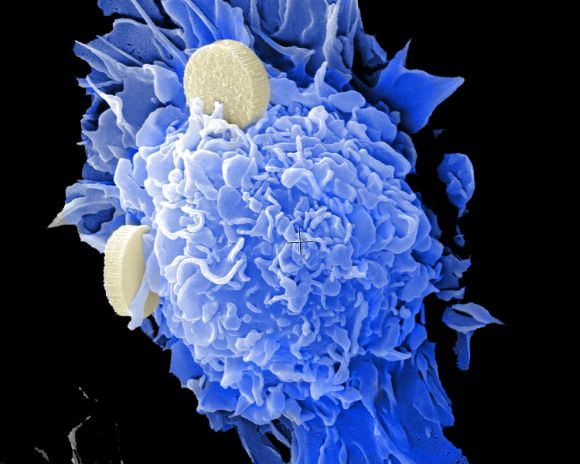 Anti-Relapse Autoimmune Therapy
The use of autologous dendritic cells is a new promising approach to cancer therapy. Dendritic cells are a special link in the immune system. Their function is to search for structures that are foreign to the body (such as tumor cells) and then "train" T-lymphocytes, which then directionally destroy the malignant cells.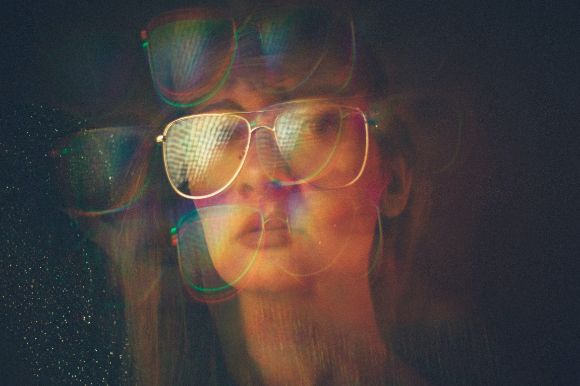 Multiple Sclerosis
Multiple sclerosis (MS) is a potentially disabling disease of the brain and spinal cord (central nervous system). In MS, the immune system attacks the protective membrane (myelin), which covers the nerve fibers and causes communication problems between your brain and the rest of the body.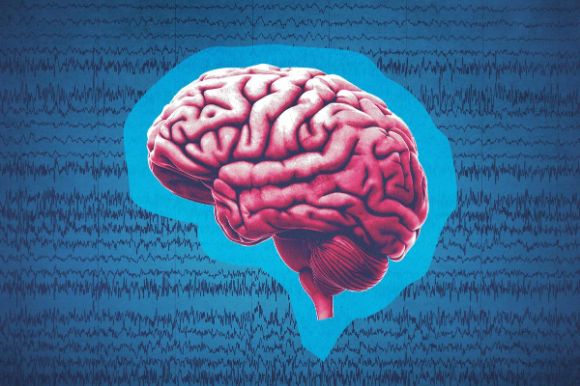 Epilepsy
Epilepsy is a central nervous system (neurological) disorder in which brain activity becomes abnormal, causing seizures or periods of unusual behavior, sensations, and sometimes loss of awareness.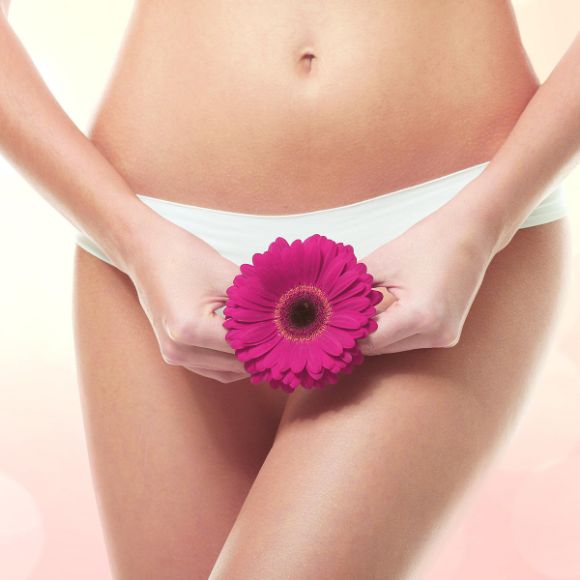 Female Stress urinary incontinence
Stress urinary incontinence occurs when actions such as coughing, sneezing, or exercise cause a small amount of urine to leak out of the urethra through which the urinary tube passes. Stress incontinence (SI) is the most common type of incontinence that affects women, especially older women.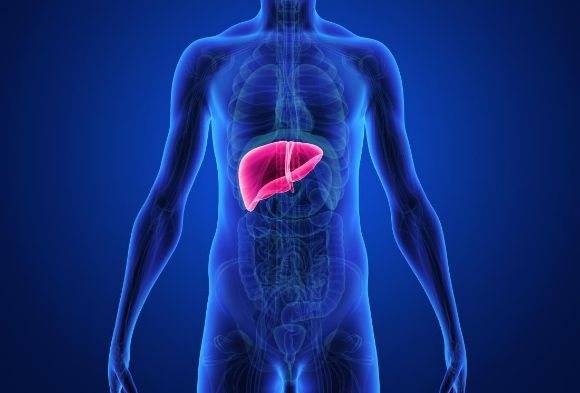 HEPATITIS C AT THE STAGE OF VIRAL CIRRHOSIS
 Hepatitis C is a viral infection of the liver. It can damage the liver over time and lead to scarring. Chronic hepatitis C can cause a range of liver injury, from mild inflammation to severe liver damage and cirrhosis. ... It can damage the liver over time and lead to scarring. Chronic hepatitis C can cause a range of liver injury, from mild inflammation to severe liver damage and cirrhosis.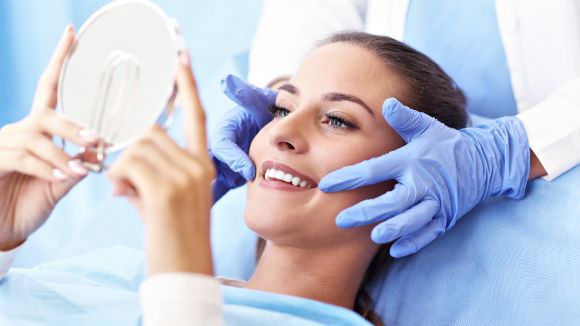 Gums Recession Treatment
In the tissues of the oral cavity, disorders can occur that cause a lack of blood supply, as a result of which the state of the gums, palate - the entire oral cavity changes. Such a disease is called periodontitis. 
 Read more >

ALS
Amyotrophic lateral sclerosis (ALS), also known as motor neurone disease (MND) or Lou Gehrig's disease, is a disease that causes the death of neurons controlling voluntary muscles. ... ALS is characterized by stiff muscles, muscle twitching, and gradually worsening weakness due to muscles decreasing in size.
Sign up for a free consultation - consult with specialists of the highest medical category.

Immunotherapy. Antitumor vaccine
The promising new approach to cancer therapy is the use of autologous dendritic cells. Dendritic cells are a special link in the immune system. Their function is to search for structures that are foreign to the body (such as tumor cells), and the subsequent "training" of T-lymphocytes, which then directionally destroy the malignant cells.
The Scientific Approach
Currently, the Institute of Biophysics and Cell Engineering of the National Academy of Sciences of Belarus is a leading organization in the Republic of Belarus in the field of molecular and cellular biophysics, cell and tissue engineering, stem cell biology, immunology, cell (immuno) therapy, proteomics, nanotoxicology and drug design, performing original scientific research at the fundamental and applied levels in the interests of medicine.

ADVANCED MEDICAL CARE
"PRECISION MEDICAL", MINSK, BELARUS.

"Precision Medical & SPA" is an international team of professionals working in the field of regenerative medicine and cell engineering, created by people with many years of professional experience in the field of health care. We are working with leading clinics of Republic of Belarus (Belorussian National Academy of Science Institute of biophysics and stem cell engineering, Research and Practical centers) which are provided with modern equipment for diagnostics and treatment of various diseases. We offer you a unique high-tech methods of treatment which had undergone necessary tests and proved their effectiveness in struggling with diseases. Our headquarters and research center are located in Minsk (Belarus), info departments are in Stockholm (Sweden) and Tallin (Estonia) so we are available for everyone in any time apart from your country and timezone! 
Our specialists will support you from your first call till your departure! 

Our Leading Doctors Profiles
There are over 150 medical professionals working with Precision Medical.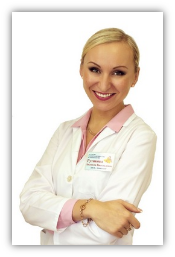 Professor, PhD, MD, LYUDMILA GUTIKOVA
Obstetrician-gynecologist of the highest qualification category, professor, doctor of medical sciences, author of 274 publications (89 articles and 159 abstracts). Member of the Belarusian Association of Obstetricians and Gynecologists, member of the Belarusian Medical Public Association "Reproductive Health"; a head of the scientific school of the department called  "Reproductive health";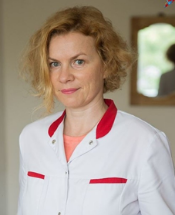 PhD, MD, Yulia Rushkevich
Chief Researcher of the Neurological Department, Doctor of Medical Sciences, author of the method of treating amyotrophic lateral sclerosis using cell therapy with autologous mesenchymal stem cells. She is the author of more than 220 publications, co-author of the textbook, 7 patents and 1 positive decision for the grant of a patent, 8 instructions for use, 36 acts of implementation. Member of the Interregional Public Organization of Botulinum Therapy Specialists, the International Association of Neurotoxins (INA), the European Academy of Neurology (EAN).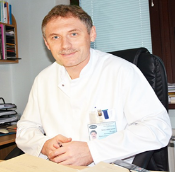 PhD, MD, IGOR MASANSKY
Is a leading oncologist-surgeon and head of the department of oncological surgery at the University Clinic of the State Medical University, Minsk, Belarus. He developed a new original method TURBT for the treatment of bladder cancer, providing a more radical elimination of malignant growth and significantly reducing the risk of recurrence, and successfully introduced it into clinical practice.
PhD, MD, OLEG KOZLOV
Is the head of the department of regenerative medicine and cell therapy at the Institute of Biophysics and Cell Therapy of the National Academy of Sciences of the Republic of Belarus. In 2019, he performed more than 50 cell transplants in the treatment of patients with degenerative diseases of large joints and trophic ulcers. Since 2008, he has organized clinical trials medical equipment in hospitals in Germany, France, Italy, Turkey, Israel, Denmark, etc. Conducted an expert assessment of enterprises producing medical equipment for compliance with the FDA, MDD, ISO requirements.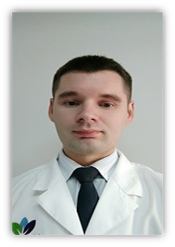 DR. PETER ZAYATS
A hematologist at the Minsk Scientific and Practical Center for Surgery, Transplantology and Hematology, has experience in one of the best clinics in Saudi Arabia, accredited by the European Hematological Association. Since 2017, she has been a consultant and leading specialist in cell therapy at the Institute of Biophysics and Cell Engineering at the National Academy of Sciences of Belarus
STEP 1
CONTACT US
Just leave your contact information and we will get back to you shortly or you can register online.
STEP 4
TREATMENT PLAN
Online doctor's consultation. A personal treatment program will be created for you.
STEP 3
ACCOMMODATION
When the treatment plan is ready, your Medical Adviser will coordinate accommodation options with you. For the rehabilitation period it is easy to book a stay in our  Health Resort or Rehab Centre. You can arrive with your friends and family - we will take care of them!
STEP 4
ARRIVAL & ESCORTING
Your personal medical adviser will meet you at the airport and accompany you during your stay, providing full 24/7 assistance.
Simone Gomez
SPAIN
At first there were some doubts, but having learned more about the healthcare regulation in Belarus, I realized that everything should be reliable. I was delighted with the treatment of cell therapy, as everything was done at the highest level in the clinic
Carla Harris
USA
Such an impressive result from the treatment of arthrosis with stem cells that I can not leave a review about it ...Oh, - I've almost agreed to replace the joints and now there is no need to do it, thank you Precision!
Dianna Kimwealth
UK
The medical staff of the clinic is so sensitive and friendly that it pleasantly struck me and my son. For this, I want to express my gratitude to them separately.
Tobias Shmidt
Germany
I liked everything about the Precision Medical. Both service and treatment. It can be seen that there are professionals who know their job well. I sincerely recommend contacting them without any doubt.
Simone Akopian
Armenia
I want to share my pleasant experience with the treatment at Precision Medical. The medical staff in the clinic performs their work at the highest level. They organized everything to the smallest detail - I really liked my stay in the very center of beautiful Minsk.
Dawlat Ahmed 
Kuwait
Thanks a lot! A week after the introduction, the pain was gone - now I can play with my grandchildren all day and my knees don't hurt!
Sergei
Russia
At first I wanted to fly to the USA, but then my army friend suggested that they do the same cell transplantation in Minsk, but for less in cost - thanks! Satisfied with the result!
What results can you expect from stem cell treatment?